Our aim is to offer the highest level of service and support that you would expect from a supplier.
We have a strong understanding of manufacturing businesses and the expectations they have of a supplier.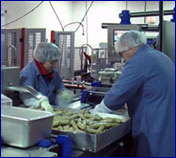 I & P Management was established to build business partnerships with a select group of companies and through proactive management exceed the expectations of a standard labour supplier. It is our aim to become more than just another agency but to actively involve ourselves and assist in the continued success of various companies and become an important part of their HR strategies.
We feel that the way forward in the recruitment industry is to fully support a small number of businesses whose success directly affects our own success and not to become arrogant and complacent as has happened with other companies.
We think this new open and honest outlook in recruitment will enable us to build long and successful business partnerships with our customers.